There are two ways to add employees to LessAdmin.
You can either do it manually - one at a time or we can do an import for you based on an excel sheet.
Add employee by yourself:
Go to the Employees overview page and click on Add employee.

Fill in the form with the necessary information about the new employee.
You can also choose to initiate a new onboarding workflow during this process.
At the last step you can choose if you should just add the new employee to your list of employees, or also send her an invitation. If you choose to just add the person you can send the invitation from the employee's profile page at a later time.
Change the filtering on the Employee overview page to see employees that have been invited or just registered.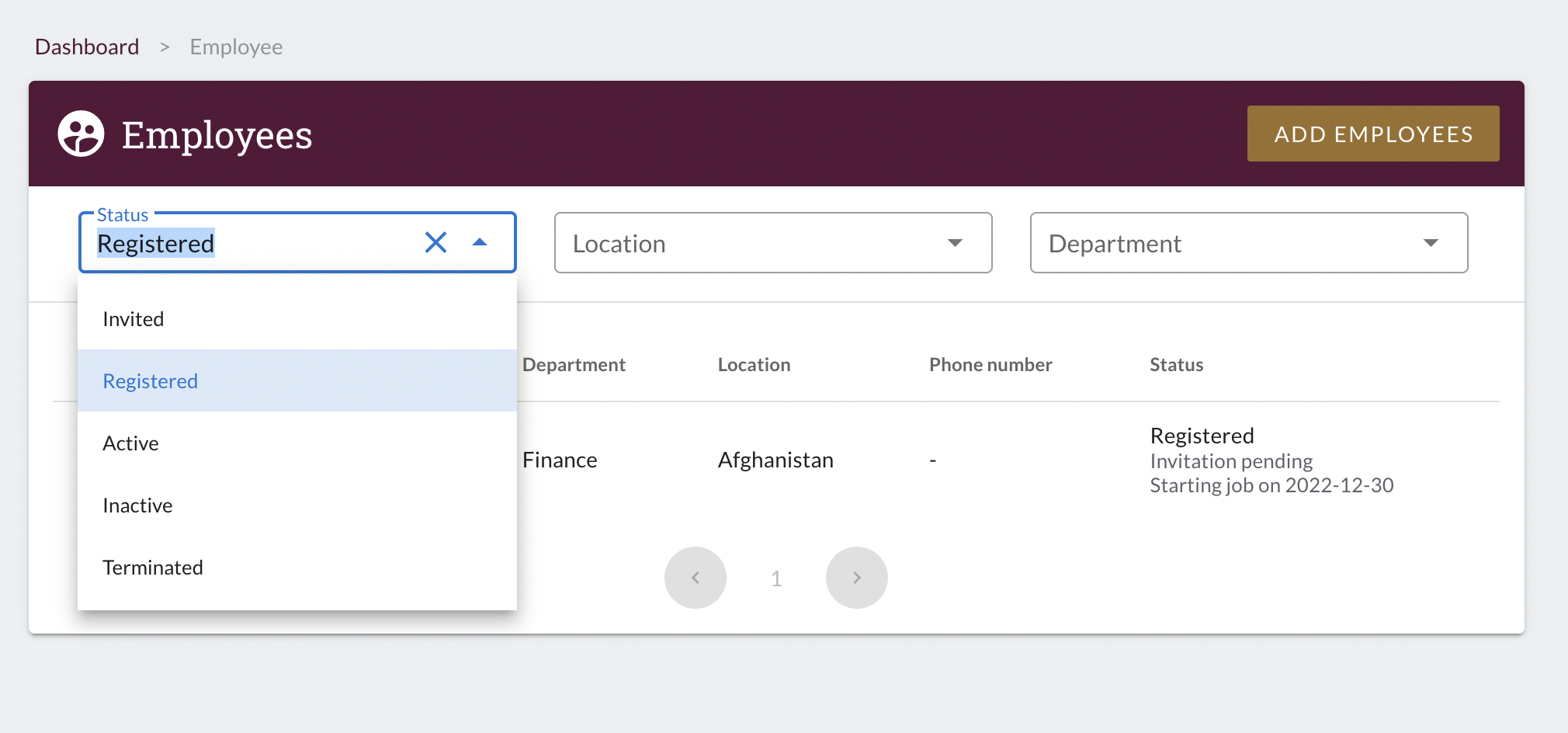 Import of list from Excel / CSV
If you have a longer list of employees and want to do an import, please get in touch support@lessadmin.com.